Deck building takes a lot of planning before construction. One has to choose the right material and contact the right builder for it. If you have chosen vinyl a sthe material, there are numerous advantages. But like anything around the house, the deck needs repairs and maintenance too.
It becomes important to know for how long vinyl decking will last so that you can repair it or replace it when the need arises. In this guide, we are aiming to talk about vinyl as the chosen material for decking and how to know when there is a need for a change.
Vinyl Skin Life Expectancy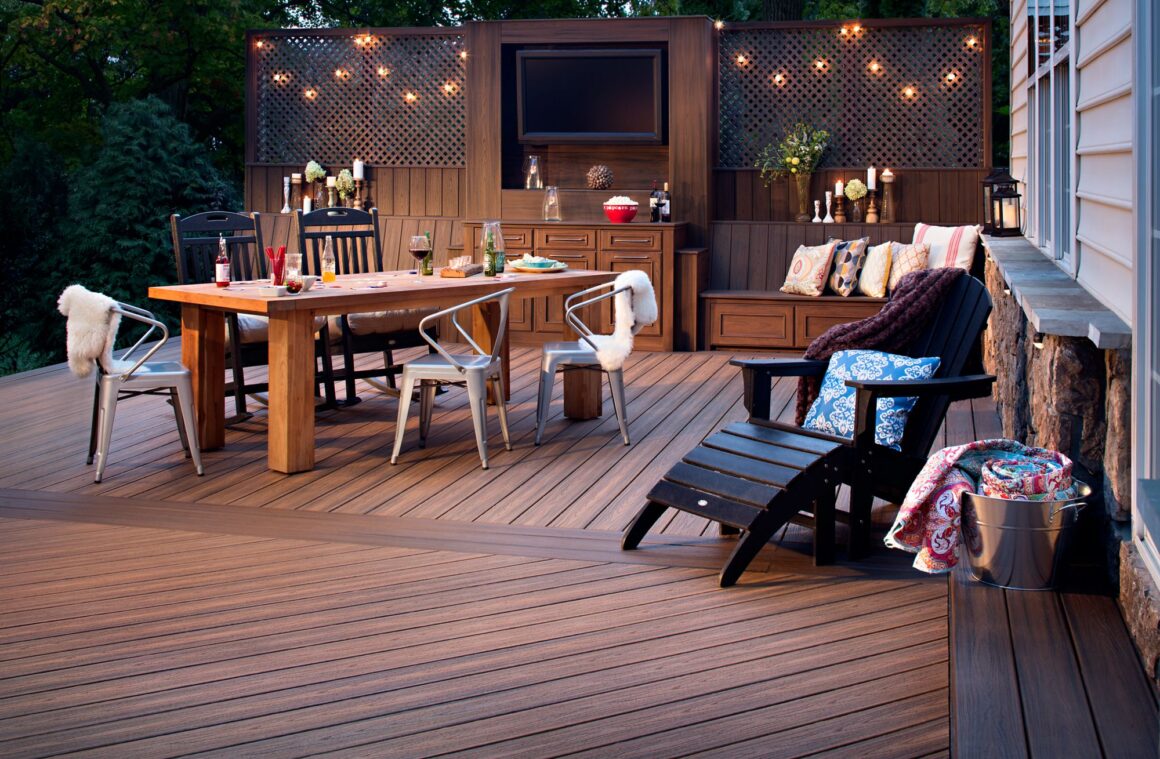 If you have invested in good quality vinyl skin, know that it has a lifespan of about 30 years. It obviously depends on the sun exposure and weather detriments. Thicker skin will last longer than thinner layers because of resistance to weathering over time.
The vinyl on the deck is changed mostly because of aesthetic reasons and during renovations and not because of any damage to the material. Vinyl is very durable and will last for decades so one does not need to worry about repairs.
Maintenance
The maintenance of the vinyl deck is only important to prevent damage from neglect. Even if the deck is not being used everyday, it would be nice to clean it from time to time. Inspecting it at regular intervals for cracks is also a good practice.
The ideal cleaning routine is at least twice in a year. One can obviously clean it monthly but vinyl sustains itself well so it is not necessary. Cleaning the deck gives a good appearance so you can do it for your preference too. Some homeowners also try installing screened porches so that insects would be prevented from entering inside the porch while they relax.
Possible Damage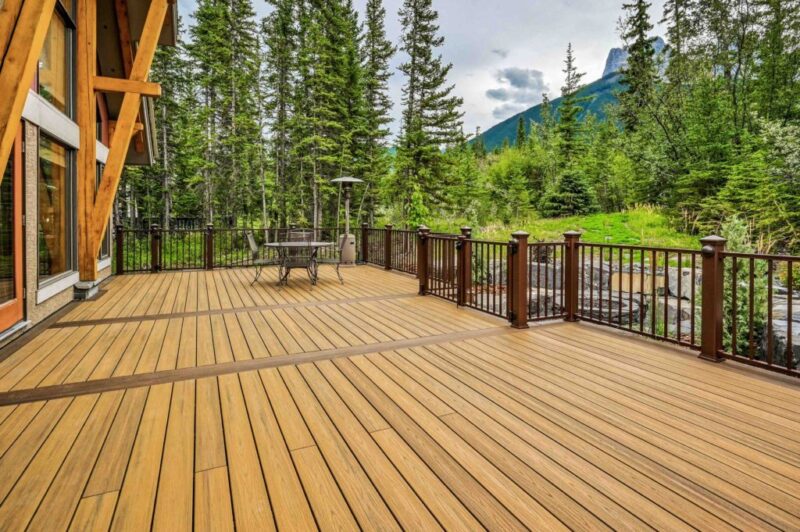 We have mentioned that the life expectancy of the material is about 30 years. However, the lifespan can be shortened if proper care is not taken, especially in the sun. One should be very careful about the UV light exposure the vinyl skin is getting everyday. It is important to only use deck building material which is incorporated with UV resistant compounds that minimise the damage from the sun.
Other than the sun, there is also the possibility of water damage if the skin is not sealed. This means that there should be any gaps in the construction which allows rainwater or any moisture to go to the foundation of the deck. Moisture causes rot in the wood which can impact the structural integrity of the deck. It will cause you to have the entire deck repaired or replaced which would eventually cause you to replace the vinyl as well.
The Takeaway
We have answered just how well you can use vinyl once it is installed in your deck. The right material can take some time to choose but one cannot go wrong with this option. Some level of maintenance in terms of cleaning and sealing needs to be done. But once you choose vinyl, you are set for years.