Shroom Chocolate Bar, a blend of magic mushrooms containing the psychoactive compound psilocybin and chocolate, has recently garnered attention for its potential therapeutic properties. However, this combination poses various risks, initiating discussions within the medical and addiction treatment communities.
As the debate surrounding the legalization of marijuana continues across the US, the subject of shroom chocolate bars, legal in two states, raises questions about their safe use and potential dangers.
The Shroom Chocolate Bar Debate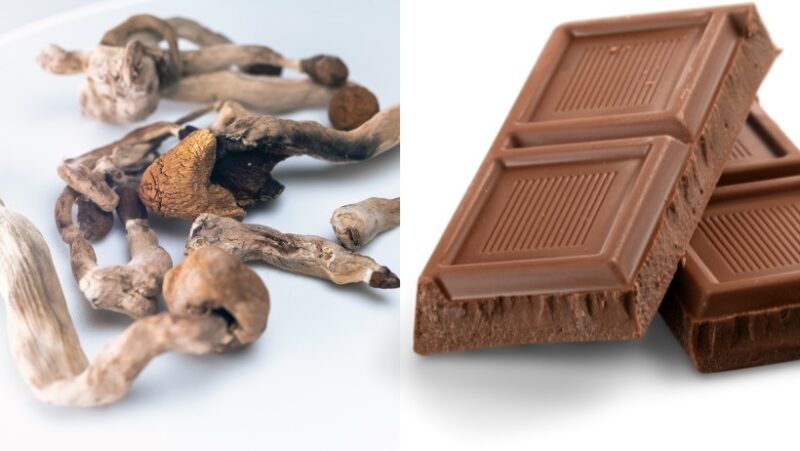 Shroom Chocolate Bar, or mushrooms containing psilocybin, have historical roots in spiritual and medicinal practices. While there are dietary supplements combining regular mushrooms with chocolate for health benefits, this discussion specifically addresses the psychedelic effects of magic mushrooms containing psilocybin.
What Are Magic Mushrooms?
Magic mushrooms are not your everyday edible variety; instead, they contain varying levels of psilocybin, a strong hallucinogenic compound. These mushrooms are traditionally consumed by eating them raw, brewing them into tea, or mixing them with food, including chocolate. Identifying psilocybin mushrooms can be challenging, as they often resemble regular mushrooms, making wild harvesting risky without expertise.
A Closer Look at Mushroom Chocolate
The compound psilocybin was identified by Dr. Albert Hofmann, known for discovering LSD in 1958. Mushroom chocolate is one of the many recipes developed to make consuming these mind-altering mushrooms more palatable. Blending psilocybin with chocolate offers convenience, portability, and an improved taste experience compared to raw consumption or brewed tea.
Understanding the Effects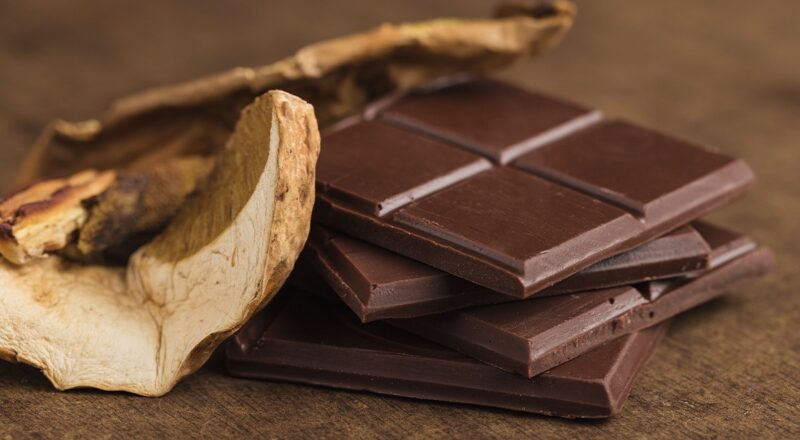 When ingested, psilocybin converts to psilocin within the body, leading to hallucinogenic experiences. The effects vary among individuals, with some experiencing subtle changes while others undergo intense altered states of perception. These effects can include visual distortions, changes in mood, altered perception of time, and, sometimes, delusional thinking.
Risks and Addiction Concerns
Despite their natural origin, magic mushrooms are classified as Schedule I drugs due to their potential for abuse and lack of recognized medical applications. The mind-altering effects of psilocybin present risks of anxiety, paranoia, psychosis, increased heart rate, coordination difficulties, and even visual hallucinations. Prolonged use can lead to physical dependence, impacting everyday functioning and leading to a substance use disorder.
How To Address the Dangers
The strength of mushroom chocolate varies based on factors such as the mushroom species, growing conditions, and preparation methods. Unknown dosages and psychoactive components make it difficult to predict the intensity of the hallucinogenic effects. Moreover, mixing mushrooms with alcohol or other substances can exacerbate the risks and intensify side effects.
Seeking Help and Recovery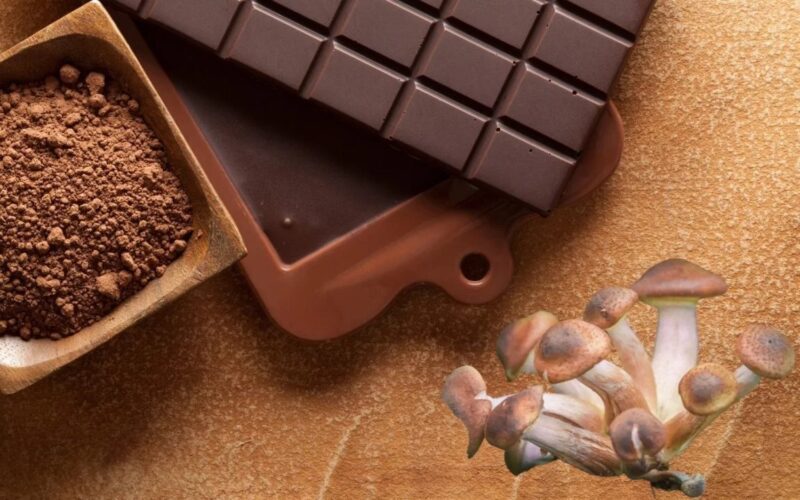 Recognizing the impact of mushroom chocolate addiction on daily life is essential. Treatment Centers offer evidence-based methods to address substance abuse, providing outpatient care to support those trying to overcome mushroom chocolate dependency. Seeking professional help is crucial to navigate the challenges of addiction and regain control of one's life.
Summary
While Shroom Chocolate Bar may offer perceived therapeutic benefits, the risks associated with its use, including addiction and psychological distress, cannot be overlooked. Understanding the nature of magic mushrooms and their potent effects and seeking proper guidance and support for recovery is vital. Drug treatment Centers offer assistance to patients struggling with mushroom chocolate addiction by providing tailored treatment methods to facilitate a healthier and substance-free life.