Vodka is a beloved spirit, enjoyed by people around the world. Its production requires precision and skill, with filtration being one of the most important steps in achieving vodka purity.
Through filtration, impurities are removed from the vodka, making it smooth and clear for consumption. In this article, we will explore how filtration plays an essential role in creating quality vodka that can be savored and appreciated worldwide.
The Impact of Different Levels of Filtration on Vodka Purity and Flavor
When it comes to vodka, filtration is an important part of achieving the desired purity and flavor. Filtration has a direct impact on the overall quality of the spirit, making it smoother and more flavorful.
Through different levels of filtration, impurities are removed from vodka while preserving its essential character and taste. In terms of filtration, there are two primary methods – mechanical and chemical – both resulting in varying levels of purity and flavor for vodkas produced around the world.
Mechanical filtering involves using filters with various pore sizes to remove impurities such as proteins or fatty acids that could cause off-flavors or aromas. Chemical filtering utilizes activated charcoal which works by absorbing unwanted compounds from raw spirits while leaving behind desirable flavors like ethyl alcohols intact. This process helps create a cleaner-tasting spirit with fewer impurities than traditional distillation alone can achieve.
The degree to which each type of filter is used will have an effect on the final product: heavier filtered vodkas tend to be purer but often lack complexity in their flavors; whereas lighter filtered versions may retain more character but contain higher levels of undesirables that can affect taste or smell negatively. Different brands choose different methods depending on what they want their end product to be: some prefer heavy filtration for ultra-premium offerings while others use light filtering for unique signature styles that showcase unusual characteristics like herbal notes or smoky aromas not found in other spirits.
No matter what method is chosen, however, careful attention must always be paid during production so as not to overdo either type – too much mechanical or chemical filtering can result in overly bland neutral spirits with no personality whatsoever! Ultimately, when seeking out top-notch vodkas consumers should pay close attention to how each bottle was made; light vs. heavy filtration affects both flavor profiles and overall quality significantly so being aware makes all the difference! With this knowledge one can easily find just the right mix between purity and flavor when selecting amongst countless options available today – cheers!
How to Choose the Right Filter Media for Achieving Maximum Vodka Purity
When it comes to achieving maximum vodka purity, there is no better way than using the right filter media. The type of filter media used can make a significant difference in the final product's quality and taste.
Several different types of filter media can be used for vodka filtration, each with its unique advantages. Activated charcoal is one option for filtering vodka, as it has a high surface area that attracts impurities and heavy metals from the liquid as it passes through.
Activated carbon also works well for removing odors and tastes from alcohols such as whisky or gin. Additionally, diatomaceous earth is often employed when producing clear spirits like vodka due to its ability to effectively remove suspended particles without affecting flavor or color.
Cellulose filters are another option commonly used in the production of vodka because they have an incredibly fine pore size which allows them to capture small particles while allowing large particles (such as sugars) to pass through untouched; this makes cellulose ideal for polishing off flavors before bottling. Lastly, ion exchange resins provide both physical filtration capabilities by trapping particulates and chemical filtration capabilities by exchanging ions with the molecules passing through them; these capabilities enable them to remove colorants even more effectively than activated charcoal or cellulose filters do alone.
Ultimately, selecting the right combination of filter media will help ensure that your end product meets your desired standards for clarity and purity while still preserving all desirable flavor compounds present during distillation. Careful consideration should be taken when choosing a filter medium so that you get the best possible results every time you produce batches of spirits!
Potential Challenges with Filtration During the Vodka Production Process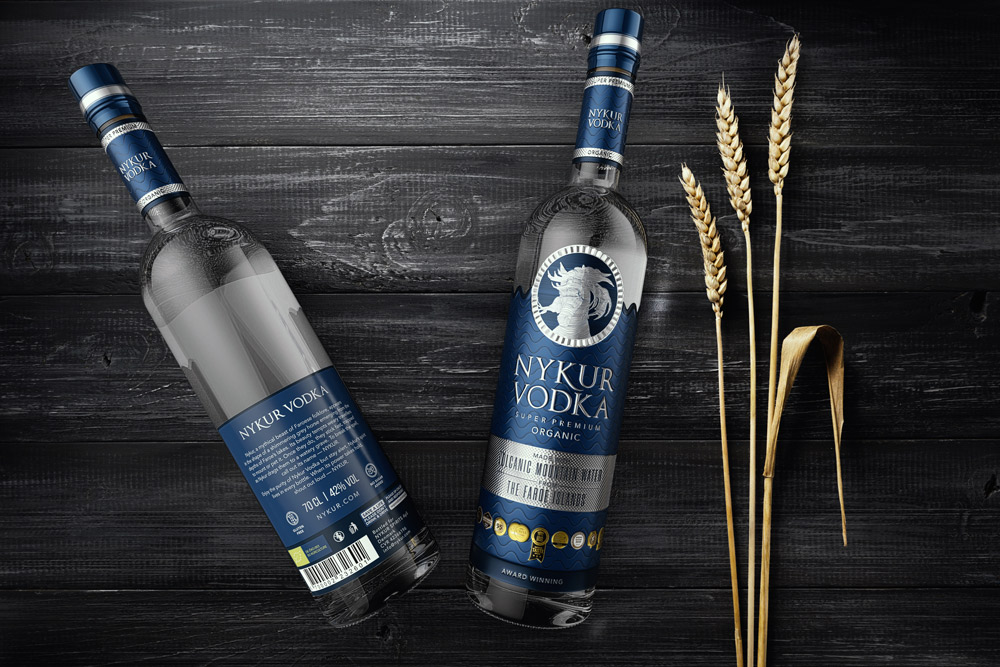 The process of creating vodka is intricate and requires exact precision to achieve the desired quality. Filtration plays a major role in this, as it helps remove impurities from the liquid, resulting in a purer product.
Unfortunately, there are potential challenges that can arise during filtration which must be addressed promptly to ensure the result meets expectations. Sediment build-up can occur if particles are not removed efficiently enough by filters.
This can lead to clogging and blockages within pipelines or tanks which results in reduced output and higher costs associated with repairs or replacements of equipment. The pressure at which filtration takes place also has an impact on the process – too high a pressure may cause excessive damage whilst too low a pressure will cause inefficient processing due to incomplete separation of solids from liquids.
Filters themselves must also be monitored carefully for signs of degradation or wear-and-tear over time as their efficiency decreases when they become clogged up with contaminants such as dirt, dust, and other debris present in raw materials used for vodka production. In addition, temperature fluctuations affect filter effectiveness; cooling down affects filtering speed while raising temperatures causes some substances to become more soluble leading them to pass through easily rather than being retained by filters effectively.
These issues highlight why careful attention should be paid when implementing filtration procedures during vodka production so that any difficulties encountered can be quickly identified and rectified thereby ensuring superior purity levels are achieved without interruption at all stages of production
Conclusion
The filtration process is a vital step in ensuring vodka purity. Using charcoal, diatomaceous earth, and other materials to filter out impurities brings clarity and smoothness to vodka.
The result is a product that consumers can trust- an impeccably clean, crystal-clear spirit in the iconic Vodka and Rum bottles. By using filtration techniques throughout the distillation process, companies can provide customers with high-quality products without sacrificing taste or flavor.