Your engagement ring is a symbol of love and commitment, and it deserves to shine as brightly as the day you received it. Over time, however, daily wear and exposure to various elements can dull its brilliance. To keep your precious gemstone or diamond engagement ring looking its best, regular cleaning and maintenance are essential. In this guide, we will walk you through the steps to clean your engagement ring and ensure it sparkles like new.
Why Cleaning Is Important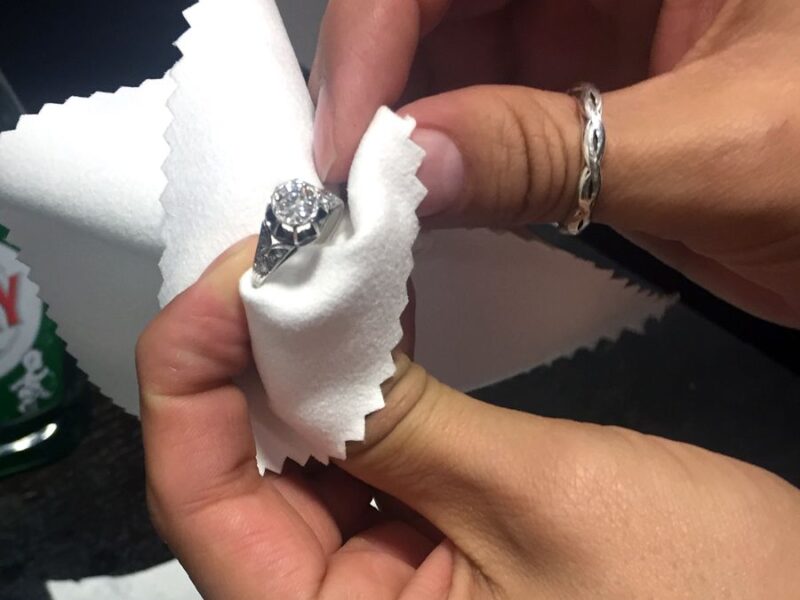 Before we delve into the cleaning process, it's crucial to understand why cleaning your engagement ring, especially in a city known for its love stories like Engagement Rings Manchester, is so important.
Over time, dirt, oils, lotions, and even dust can accumulate on the surface of your ring, making it appear less brilliant. Regular cleaning not only maintains its visual appeal but also helps prevent potential damage, as dirt particles can scratch the metal or gemstone.
Gather Your Supplies
Gathering the right supplies is the first step to ensuring your engagement ring shines like new. To clean your ring effectively, you'll need mild dish soap and warm water, mixed in a small bowl. A soft-bristle toothbrush comes in handy for gently scrubbing away dirt and debris. Additionally, a lint-free cloth is essential for drying and polishing your ring. If you prefer, you can also opt for a commercial jewelry cleaning solution designed for your specific gemstone.
Steps to Clean Your Engagement Ring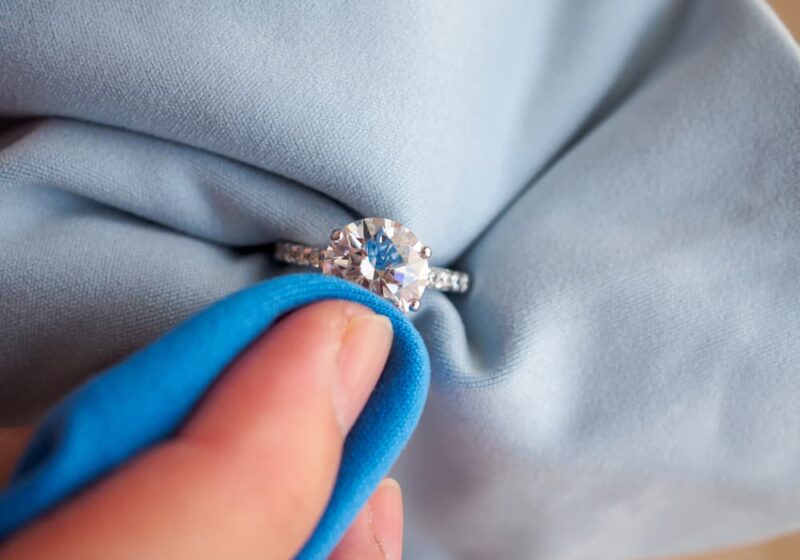 1. Prepare the Cleaning Solution
Start by mixing a few drops of mild dish soap with warm water in a small bowl. Ensure the water is not too hot or cold, as extreme temperatures can damage some gemstones. If you prefer, you can also use a commercial jewelry cleaning solution designed for your specific type of gemstone.
2. Soak the Ring
Place your ring in the soapy water or jewelry cleaning solution and let it soak for 20-30 minutes. This soak will help loosen dirt and debris.
3. Gently Scrub
After soaking, use a soft-bristle toothbrush to gently scrub the ring, paying attention to crevices and settings. Be cautious not to apply excessive pressure, as this could loosen gemstones or damage delicate settings.
4. Rinse Thoroughly
Once you've scrubbed away the dirt, rinse your ring under running warm water. Ensure all soap residues are removed, as they can leave a dull film if not properly rinsed.
5. Dry and Polish
Use a lint-free cloth to dry it thoroughly. If you want an extra shine, you can use a soft microfiber cloth to polish the metal. Ensure that it is completely dry before wearing it or storing it away.
Additional Tips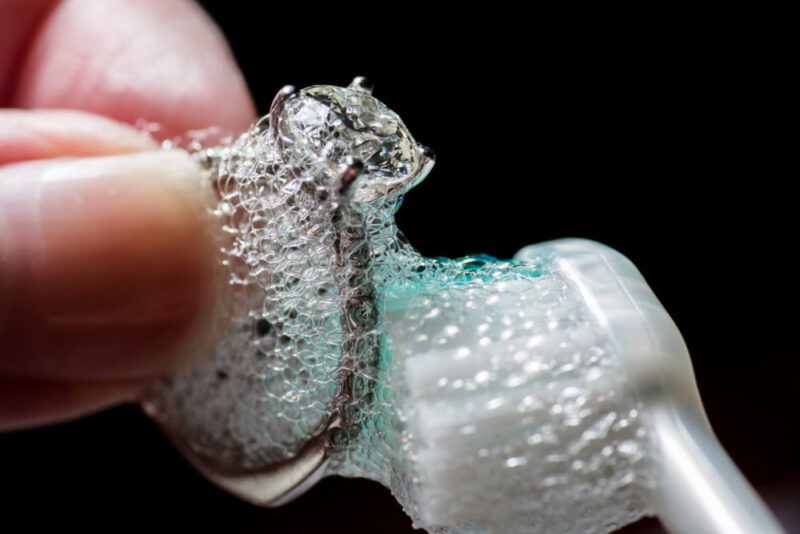 Avoid using abrasive cleaners or toothpaste, as they can scratch the metal or damage certain gemstones.
Consider getting it professionally cleaned and inspected by a jeweler at least once a year.
Remove your ring when applying lotions, or perfumes, or engaging in activities that could expose it to chemicals or potential damage.
Conclusion
In conclusion, cleaning your engagement ring is a simple yet crucial step in maintaining its beauty and longevity. By following these steps and taking good care of your precious jewelry, you can ensure that your symbol of love and commitment continues to sparkle for generations to come.