We have learned and changed a lot because of the pandemic, lockdown, and social distancing. Everything from interacting with people to dressing is quite different from two years ago. The clothing colors are also different, and the latest trending colors are its proof. Working from home – Millennials and Gen Z dressing styles changed the most. The focus shifted from being fashionable to being comfortable. But, with the working spaces and everything else opening up, the trend is changing once again – it was visible during spring fashion 2023 shows.
You can take inspiration from these latest colors, combine them in various styles to create custom socks. One of the significant advantages would be to connect with the young crowd; you can leverage it to grow your brand visibility.
Marketing to millennials: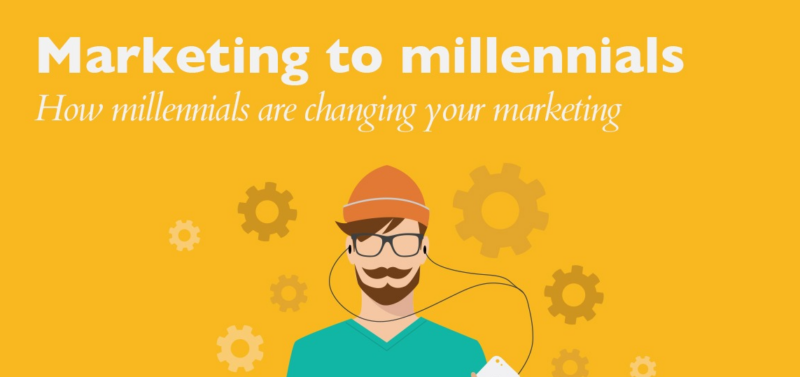 Millennials are the largest population group in the world today; they will also be a significant part of the population for many years to come. Their impact on the world's economy is enormous because they are at their prime spending capacity. Growing up in the digital age, they have changed the consumer landscape, forcing companies to change their business strategies. They are not satisfied with companies not caring for customers after a sale.
They want long-term relationships, personalization, marketing activities, and promotional products. Millennials don't like regular stuff; they want custom pieces of merchandise, even their socks need to be custom socks. Companies note this phenomenon; they are using custom promotional merch to keep them loyal. They know it is five times easier to keep an old customer than to get a new one.
Trending colors you can use for socks:
With people wearing masks all around us, it is difficult to stand out or make a statement, but millennials are using light blues, nudes, greens, and other colors to capture nature's beauty while staying comfortable. Various colors in the palette are exciting; they combine well with airy and earthy tones. You can use these colors for creating custom socks to connect with young people, and they are easy and affordable to incorporate into the wardrobe. People like bright, vivid colors but this year, we have every color option:
Skydiver: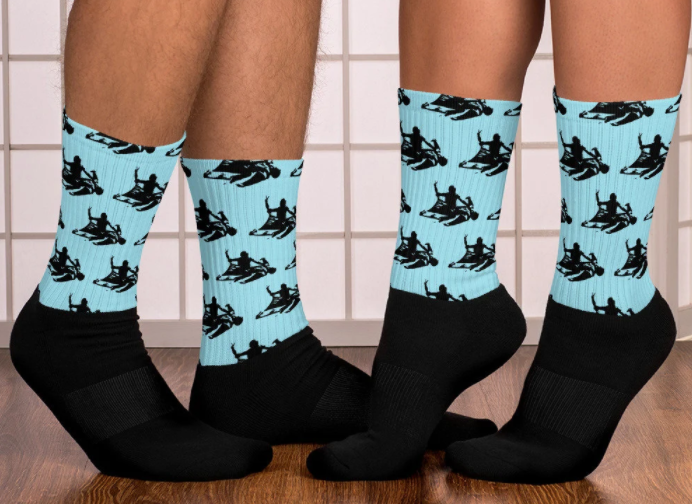 The skydiver is inspired by the sky with a medium-dark shade of cyan-blue. It is seductive to our senses while being quite stormy. Use them with nature-themed socks like flowers, trees, yoga, etc. But, always mix and match to see what suits the best.
People mostly wear sleek black or gray socks to model the night sky, but we all know a stormy sky is more thrilling with its different shades. You can use the skydiver shade as the background and add bright yellow daffodils to add depth. Using blue and green shades that look like stormy seas adds sparkle to your custom socks.
Innuendo: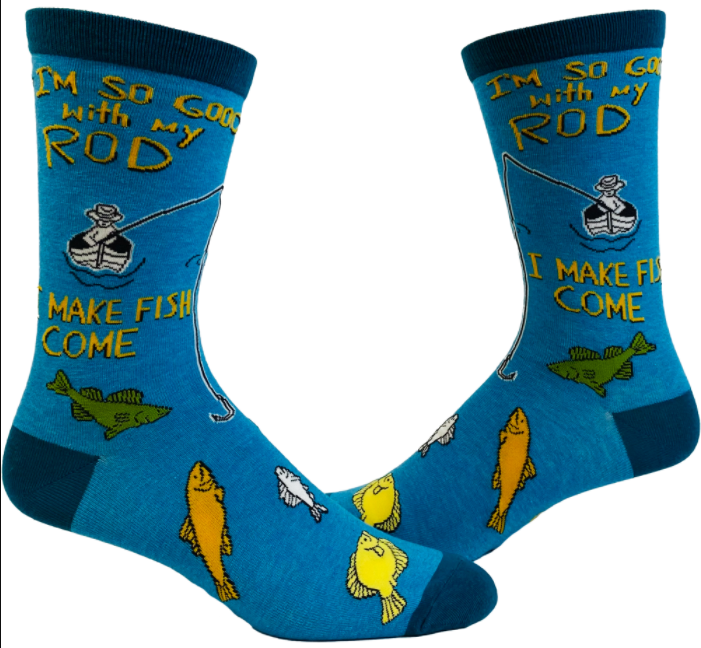 Innuendo is bold, playful, and energetic; pink – a color people associate with feminism – is taking over everyone with electric speed. It looks fantastic when you pair them with darker, deeper colors. You can get attention with socks designed using them, and Customizing logo socks with it is an effective way to capture people's attention.
You want to first start with lighter shades of innuendo pink. It goes well with softer, slightly more delicate shades of yellow & green while also looking good with dark, deep, and neutral colors. You can experiment with shades of red and orange, making it look juicy and cute.
Daffodil: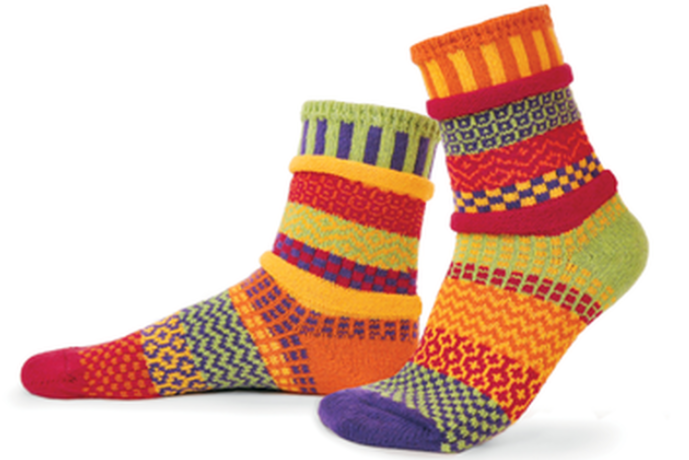 The color is smile-inducing, a representation of springtime. It is bright, filled with bold energy, and shows enthusiasm. However, people like to wear them all year. If you are a young organization, you can use the color to design your custom socks for promotional activities; they go well with adventure-loving people. Use different patterns along with solid sunshine to get the most attention.
Basil: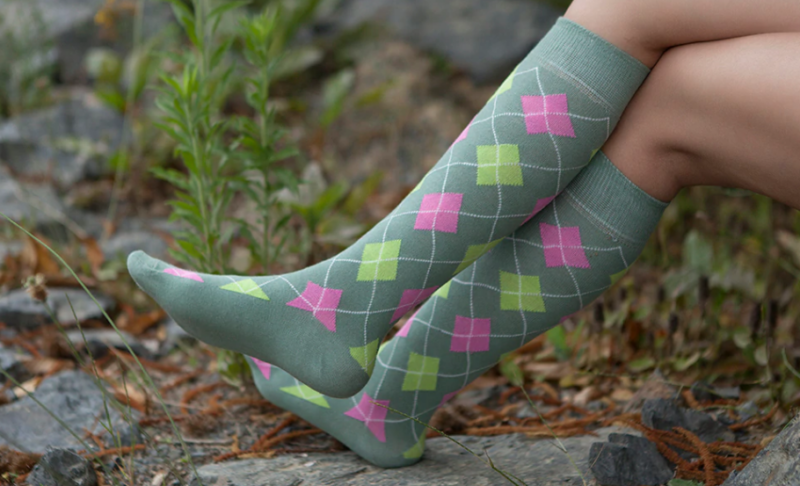 Basil is pure, vibrant, and soothing; use the sage green trend for designing socks. It will make up for the lack of color in your wardrobe. It is easy to incorporate easily with every outfit. You can rock it with knit-style cardigans, sweaters, and other accessories. It is one of those colors that are trendy and timeless at the same time.
Some novel colors for socks:
Spun sugar: Light & airy blue
Gossamer pink: Slightly soft and soft shade
Glacier lake: Light dusty blue
Coca mocha: rich warm brown
Poppyseed: pale and strong gray
However, whatever color combination you use, if your custom sock materials are not high-quality, you will not likely attract millennials. It would be best to have a reliable sock manufacturer focusing on customer satisfaction, a company like EverLighten.
Custom socks, no minimum:
You can order any sock without worrying about the minimum limit.
Fast turnaround:
They have dedicated sock manufacturing, ensuring every order is complete in the least time.
100%-quality check:
The experts check every piece of sock for their quality.
Free design help:
Customers get free service with their design.
Order tracking:
You can track the orders with a tracking tool.
Worldwide shipping:
They deliver to every part of the world for free.