Are you shopping for an engagement ring? Whether you're looking for a classic solitaire or the latest trend in halos, this Ultimate Guide to Engagement Rings will help you find the perfect piece. Well, walk through all of your options, from minimalist designs that let a diamond shine to extravagant and eye-catching pieces.
You'll learn about cuts and styles, how to choose the clearest diamond, and more. With our expert advice on selecting the right engagement ring, you can make sure your proposal is as special as it should be! Be sure to check out Engagement Rings London for an excellent selection of rings to choose from for your partner.
Exploring Solitaire Rings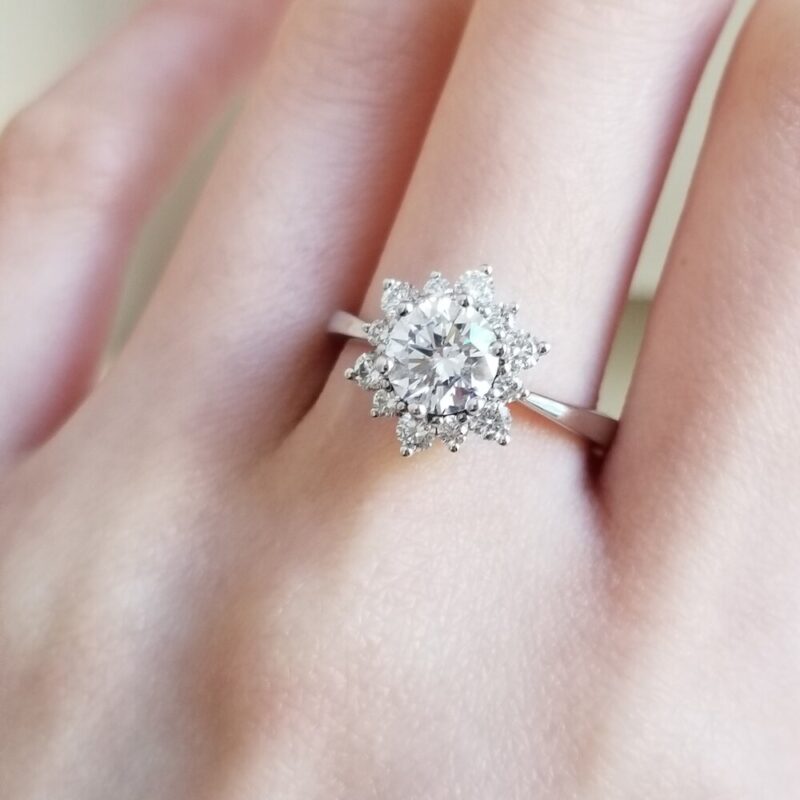 Solitaire engagement rings are one of the most timeless and beloved styles. Solitaire rings feature a solitaire diamond or gemstone, with no other stones set around it. This style emphasizes the beauty of a single stone, making it an elegant and sophisticated choice for your special day.
The traditional round cut is still the most popular choice for solitaires, but unique shapes such as emerald or marquise can also make an impactful statement. You might consider adding some extra sparkle by selecting a setting with diamonds on either side to enhance the look even more!
Whatever shape you choose, don't forget to factor in carat size – larger diamonds tend to have greater brilliance and fire than smaller ones do! If you're looking for something truly special, consider opting for a colored stone like sapphires or rubies instead of a diamond solitaire ring – they'll surely stand out from the crowd!
Discovering Halo, Three-stone, and Cluster Settings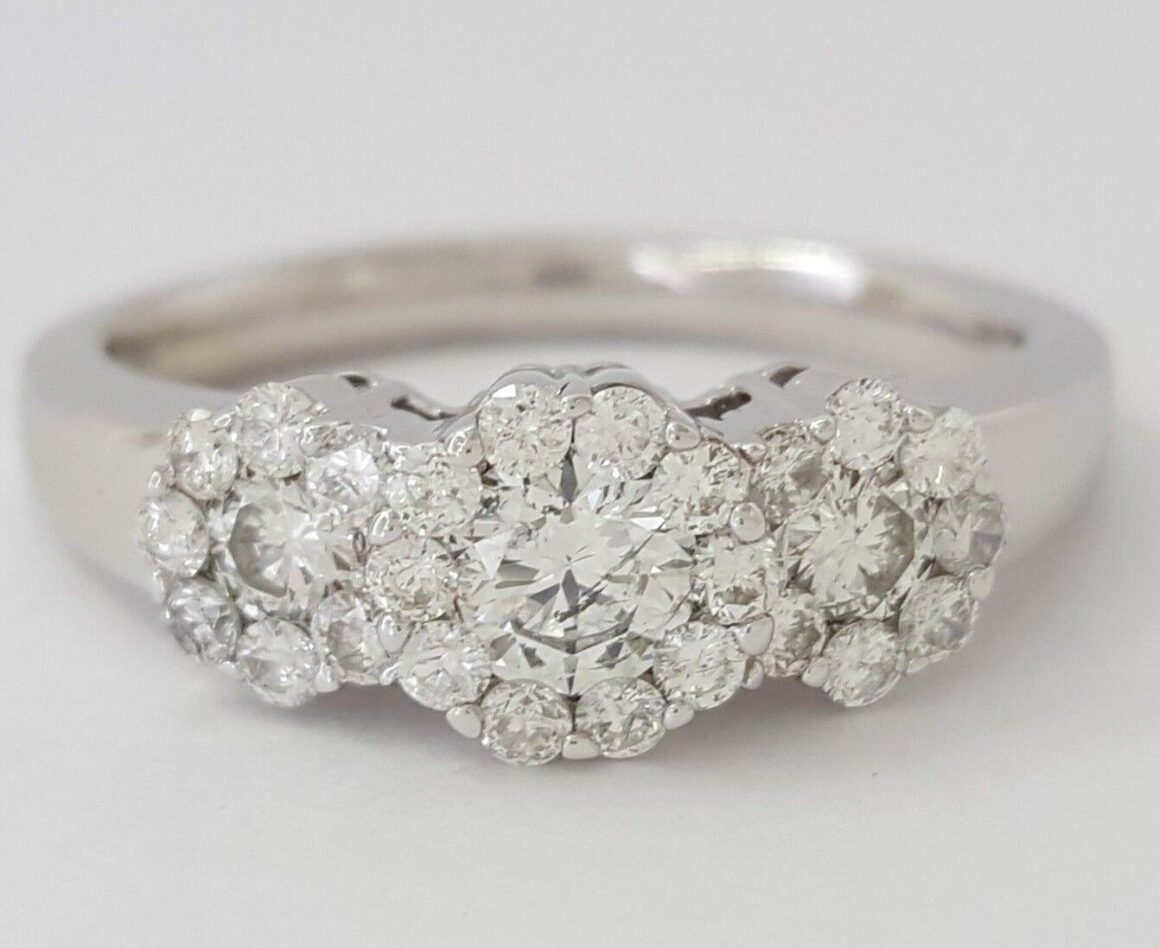 When it comes to engagement rings, there are many options available. From solitaires to halos, the choices can be dizzying! While solitaire and halo settings are familiar choices, they aren't the only ones out there. Cluster settings have their unique appeal.
All three of these types of ring settings offer something special for couples to consider when picking the perfect ring for them. Halo settings feature a center stone surrounded by smaller stones that encircle it like a halo or frame.
This type of setting adds extra sparkle to an engagement ring and is often used on larger center stones such as diamonds or sapphires because it will emphasize the size and beauty of a large gemstone even more than other styles do.
Three-stone rings feature three separate stones in one setting; most commonly with two side stones surrounding one main stone at its center, although any combination is possible depending on preferences and budget.
For example, couples could choose two identical colorful gems on either side of a diamond for added vibrancy or different colored stones to create contrast between all three pieces within one setting – giving even more possibilities when designing your very own personalized piece!
Lastly, cluster settings combine several small gemstones into one single design, making them look like a tight bouquet gathered together around the finger – this style gives off an opulent feel yet remains subtle due to its delicate balance between each element within its design which comes together harmoniously creating something truly beautiful that's worth considering if you're after an eye-catching but also classic piece!
Custom Designing an Engagement Ring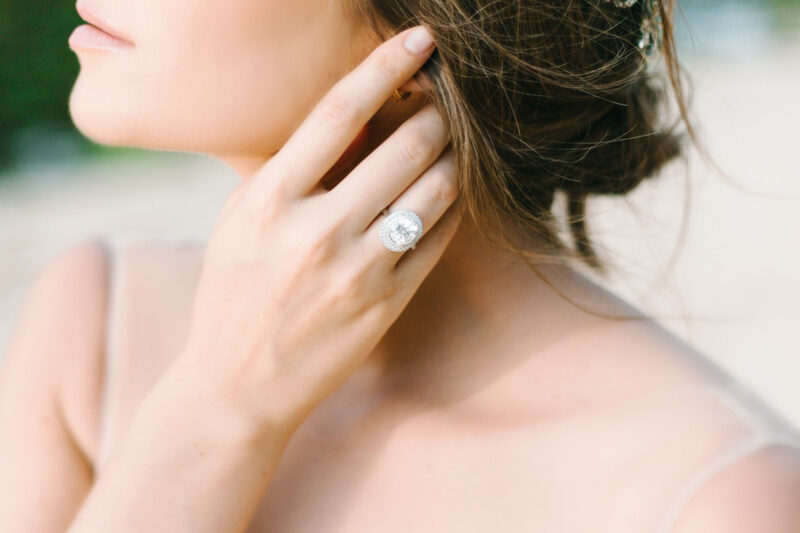 Designing your engagement ring is a great way to make sure that your special someone has a unique and personalized piece of jewelry. Whether you want something classic like solitaires or something modern like halos, customizing an engagement ring can be the perfect opportunity to create something truly stunning.
When designing an engagement ring, there are several key factors to keep in mind. For example, you'll need to consider the shape and size of the diamond as well as any additional stones or accents you might wish to include on the band. You should also decide whether you'd prefer yellow gold, white gold, rose gold, or platinum for your design.
Additionally, some customers opt for unique treatments such as engraving their names on the inside of their rings or adding colored gemstones for added flair and personality. Creating a custom-made engagement ring requires expert craftsmanship and attention to detail so you must find a reputable jeweler who can help bring your vision into reality.
It's also helpful if they offer computer-aided designs (CAD) which allow customers to see what their design will look like before making final decisions – CAD renderings provide peace of mind when creating such an exquisite piece of jewelry!
No matter what type of design you choose, remember that designing an engagement ring is one of life's most meaningful experiences – so take time with it and enjoy every moment along the way!
Conclusion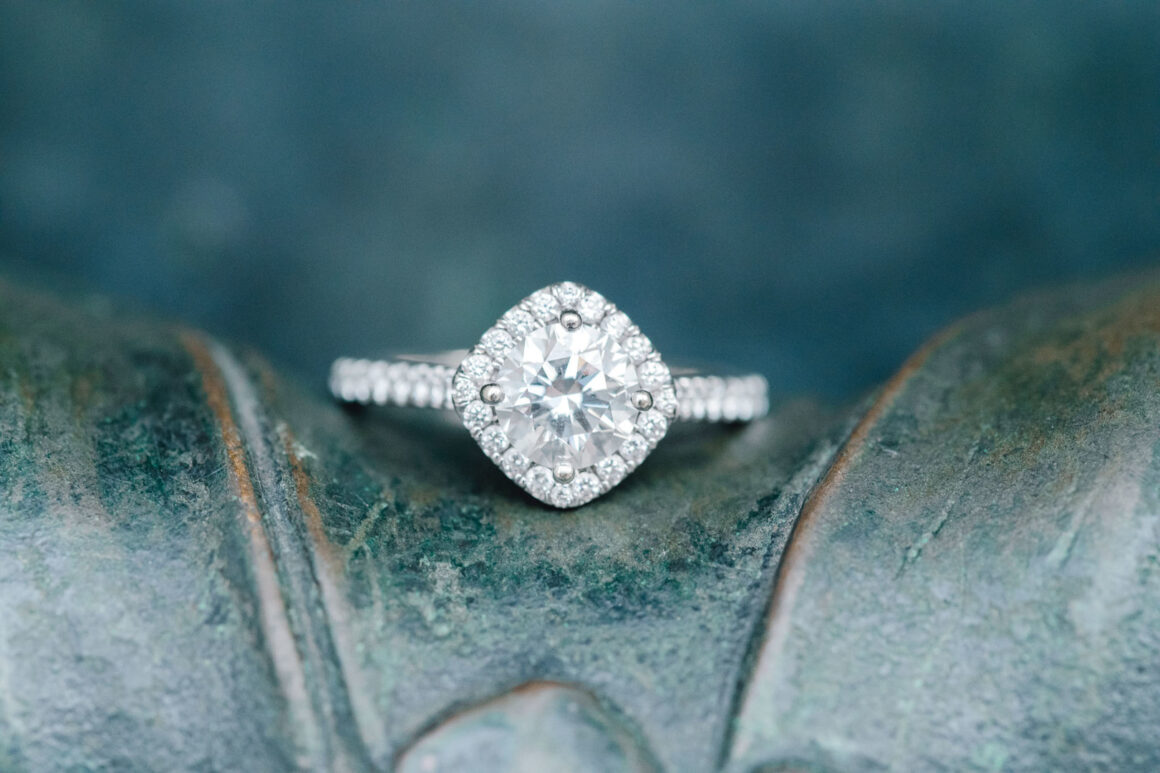 In conclusion, engagement rings come in a variety of styles and designs to suit any taste. From classic solitaires to modern halos, there is sure to be an option for every couple. When selecting the perfect ring, couples should consider their budget along with personal style preferences. With the right guidance and research, anyone can find the engagement ring of their dreams!