Rust removal can be a difficult task, particularly for those looking to take an eco-friendly approach. Fortunately, modern laser techniques offer an efficient and environmentally friendly solution that appeals to green-conscious consumers.
Laser rust removal is becoming increasingly popular thanks to the unique combination of low cost, fast results, and minimal damage to surrounding materials. This article will explore why laser rust removal is the perfect choice for those looking for a greener way of addressing corrosion problems.
The Benefits of Laser Rust Removal for the Environment
Laser rust removal is a highly effective way of tackling environmental corrosion and decay. Not only does it get the job done efficiently, but it also has the added benefit of being eco-friendly.
Laser methods are far more precise than traditional techniques such as sandblasting and grinding, and so there is much less waste produced during the process. Furthermore, laser rust removal produces no hazardous materials or emissions that could be detrimental to the environment – making it a sustainable solution for cleaning up corroded surfaces.
What's more, laser rust removal can often be carried out at low temperatures which means that energy consumption is lower than with other conventional methods; this further lowers its carbon footprint. Additionally, because laser beams don't require direct contact with surfaces they can be used on delicate objects where physical contact would damage them – including historical artifacts or works of art.
Finally, due to its extreme precision, it requires fewer reworking cycles which reduces total labor time and cost while preserving our planet's precious resources. All things considered, laser rust removal offers many advantages from both an efficiency and environmental standpoint; these two factors combined make it an ideal choice for those looking for environmentally friendly solutions to their corrosion problems.
How Laser Technology Can Help Preserve Our Natural Resources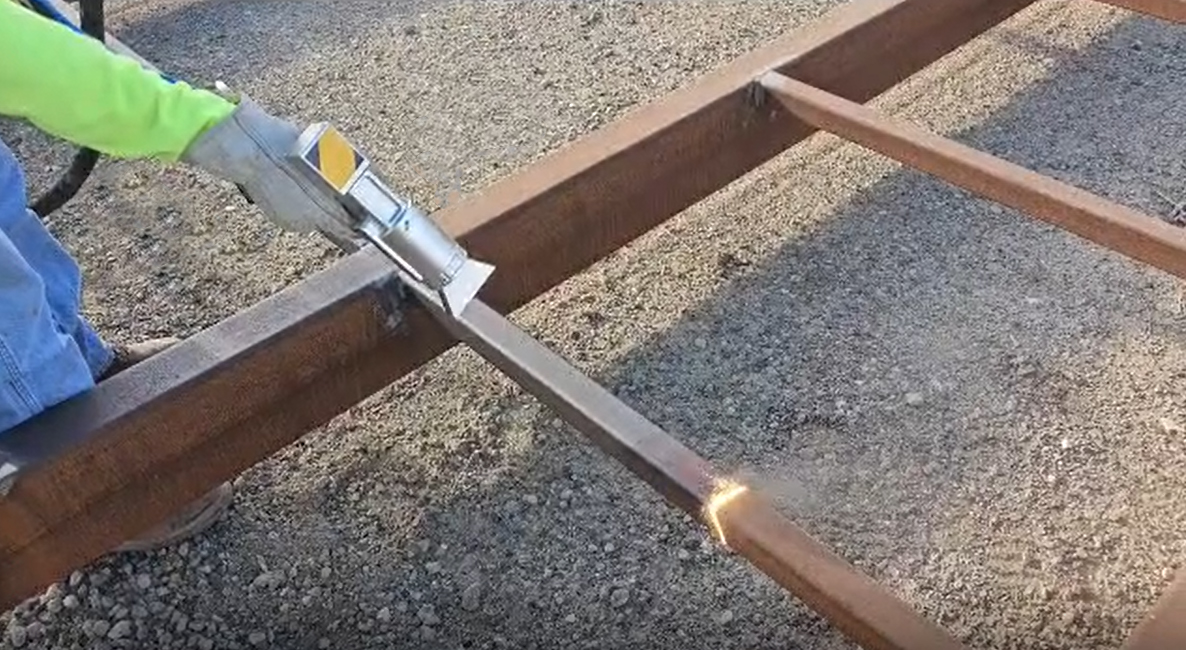 Source: a1blasting.comLaser technology has the potential to revolutionize how we preserve valuable natural resources. Using lasers can help reduce the amount of rust removal chemicals that are typically used to clean up corroded metal surfaces, which are often harmful to the environment.
Laser techniques are a green alternative as they cause no emissions and only require minimal amounts of water for cooling purposes. The laser beam is fine-tuned to provide an exacting result without damaging nearby areas or components, making it ideal for use on delicate equipment or machinery that would otherwise be difficult to remove rust from using conventional methods.
Additionally, laser technology can be used in combination with other methods such as sandblasting or chemical cleaning agents which provides a more thorough and effective approach than traditional methods alone. By utilizing laser techniques instead of traditional rust removal processes, we can help conserve our limited resources while still achieving superior results in terms of quality and efficiency.
Eco-Friendly Solutions to Corroded Surfaces: Why Lasers are a Smart Choice
When it comes to eco-friendly solutions for corroded surfaces, lasers are a smart choice. Not only do they offer an efficient and precise method of removing rust without chemicals or abrasives, but lasers also save time and money by avoiding the need for manual labor or expensive materials.
Laser techniques allow for precise control over the depth and size of rust removal, leaving behind clean metal that is ready for repainting or other treatments. In addition, laser rust removal does not generate hazardous waste like chemical treatments can; instead it creates dust that can be collected with minimal effort and disposed of safely.
As such, these methods are far more environmentally friendly than traditional options while still providing effective results in corrosion protection projects.
Minimizing Environmental Impact with Laser Rust Removal Techniques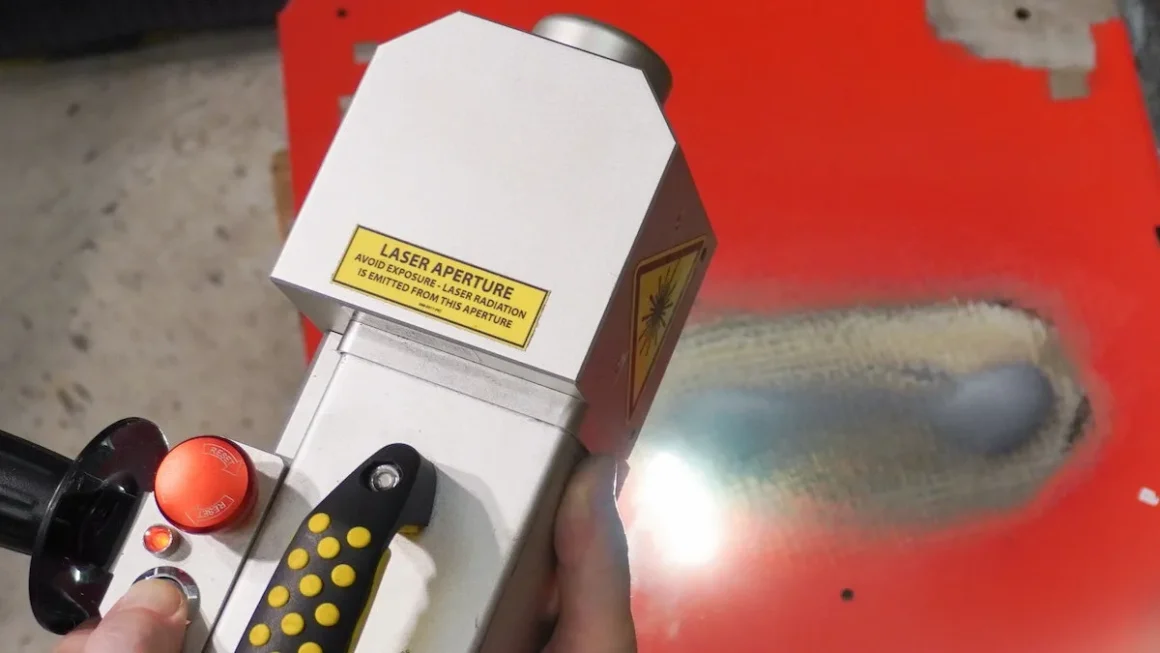 As rust removal becomes an increasingly pressing issue for the environment, laser techniques have become a go-to method for many businesses and industrial operations. Laser rust removal is both effective and environmentally friendly, providing a viable solution to the problem of corrosion while minimizing environmental impact.
The advantages of laser rust removal are twofold: not only does it remove existing rust rapidly and effectively, but it also reduces potential damage from further corrosion in the future. Lasers can be used to target precise areas without impacting surrounding objects or materials, meaning less waste is generated from each process.
This has enabled businesses to reduce their carbon footprint with minimal disruption to their operations or production lines. Another key benefit of laser rust removal is its versatility; lasers can be used on practically any material, regardless of shape or size, making them ideal for tackling large-scale projects that require precision work.
Furthermore, they don't use hazardous chemicals or create toxic fumes during operation – an important factor when considering long-term health implications associated with traditional methods like sandblasting and chemical stripping techniques. Laser technologies offer significant opportunities for reducing environmental impacts associated with rust removal processes as well as saving time and money in the long run – a win-win situation that makes them an attractive option for many businesses!
Conclusion
Laser Rust Removal is a fantastic environmentally friendly alternative to traditional rust removal techniques. It is faster, more precise, and requires no harmful chemicals or solvents.
Using laser technology instead of chemical-based solutions helps reduce pollution and the risk of health hazards while still effectively removing rust from metal surfaces. The green appeal of Laser Rust Removal makes it an excellent choice for anyone looking for a safe and efficient way to remove corrosion from their items.
Source: m.youtube.com