In todays digital marketing landscape, mastering local SEO has become an invaluable tool for businesses looking to stand out from the competition. With search engine algorithms constantly changing and evolving, understanding how to optimize content and gain visibility in local searches is essential for success.
From optimizing website content, utilizing key words and phrases that are relevant to your target audience, and ensuring you have a strong online presence—there are many strategies that can be employed in order to make sure your business stands out. By taking the time to understand all aspects of local SEO you can ensure that your business will remain competitive no matter what changes may come about in the future.
Understanding Local SEO
Understanding Local SEO is an essential part of mastering digital marketing. To effectively carry out local SEO strategies, one must understand the importance of being visible in a specific geographic area and how to best optimize for it.
With the right knowledge and execution, businesses are able to target potential customers who are located close by their physical location or service area. By optimizing content through local keyword research, creating localized content such as blogs and press releases, and getting listed on local directories; businesses can position themselves for success in local search engine results.
Additionally, gaining links from established websites within their industry helps strengthen authority with search engines which further improves visibility online. Understanding these key components of Local SEO will help any business excel in its digital marketing efforts while driving more organic leads that turn into conversions
Key Strategies for Optimizing Your Local Presence
When it comes to optimizing your local presence, there are several key strategies you should keep in mind. First and foremost, ensure that your business is listed on as many online directory listings as possible.
This will help customers find you quickly and easily when searching for local businesses in their area. Additionally, make sure that all of the information provided across these directories is accurate and up-to-date; this includes contact details, opening hours, location specifics etc.
Creating targeted content for a specific geographic area is crucial. Craft blog posts or videos that highlight local events, enhancing visibility among potential customers in the vicinity. By catering to local interests and happenings, businesses can forge stronger connections and attract a more engaged local audience, thereby fostering growth and community engagement.
Its also important to generate content tailored towards a specific geographic area – such as blog posts or videos related to events happening locally – in order to increase visibility among potential customers based nearby. Using keywords associated with the locality of the business can help attract more relevant search engine traffic too! Finally, engaging with people via social media helps build relationships within the local community which can lead to customer loyalty over time. Regularly post content about special offers or discounts available only at your stores physical location and be sure reply promptly when anyone interacts with you on social media platforms like Twitter or Instagram – showing your appreciation for their support goes a long way!
The Benefits of Mastering Local SEO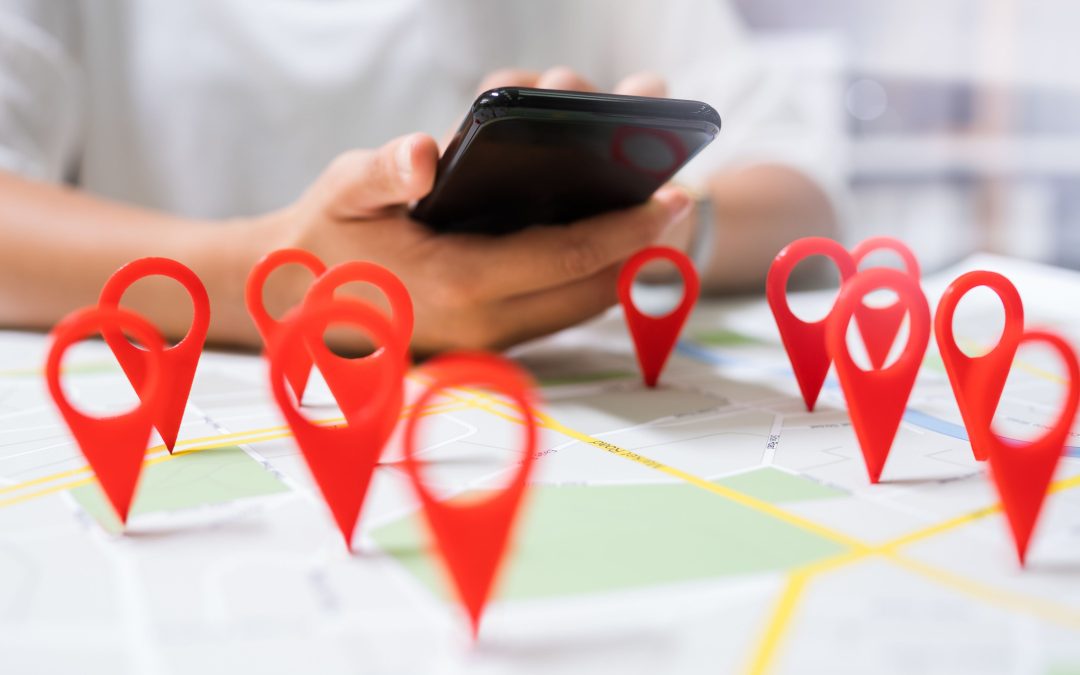 Mastering local SEO is a key ingredient in any effective digital marketing strategy. When done correctly, it can help businesses increase visibility, engagement and conversions.
There are many advantages to mastering local SEO that should be taken into account when formulating your online marketing campaign. For starters, optimizing for local searches can greatly improve the chances of appearing in search engine results pages (SERPs).
By targeting keywords related to the area where your business operates, you will have a better chance of showing up in SERP listings relevant to potential customers located nearby. Additionally, by optimizing for localized queries such as "best restaurants near me" or "plumbers near me" you can ensure that you show up at the top of relevant regional searches.
Another benefit of mastering local SEO is improving customer engagement levels on social media platforms like Facebook and Twitter which are often used by customers looking for deals and promotions from their favorite brands/establishments. Through proper optimization techniques such as including geo-tags or using locally-relevant hashtags when sharing content on these networks, businesses can easily reach more people searching within their geographic region who may already be interested in what they have to offer.
Finally, having an optimized website with high quality content tailored towards users in different regions can also boost conversion rates significantly – especially when combined with other strategies like remarketing campaigns and targeted ads based on location data gathered through analytics tools such as Google Analytics or Adobe SiteCatalyst. By properly leveraging all aspects of digital marketing – including local SEO – businesses have greater opportunities to generate leads and grow their revenue streams over time.
Ways to Track and Measure Results of Your Local SEO Campaigns
As part of a successful local SEO campaign, it is important to track and measure the results. By doing so, you can identify areas that need improvement and also assess how effective your strategies have been in reaching the desired outcomes.
Here are some ways to track and measure results:
1. Use analytics tools such as Google Analytics or Moz Pro to monitor website performance like page views, bounce rate, time on site etc.
This will help determine whether visitors are engaging with your content and staying on your pages for meaningful amounts of time.
2. Keep an eye out for online reviews from customers which provide insights into customer satisfaction levels with respect to their experience at your business location/website/app etc.
3. Monitor local searches related to keywords associated with your business using webmaster tools provided by search engines such as Bing Webmasters or Google Search Console.
This helps understand what people are searching about related topics when looking up information about your company or products/services offered by you locally.
4. Analyze click-through rates (CTR) from organic listings in SERPs (Search Engine Result Pages). Achieving higher CTRs requires optimization of meta tags such as title tag & description tag relevant to each page & keyword targeted while creating content for those pages along with other techniques used for SEO purpose like link building etc.
5. Leverage social media monitoring tools such as Hootsuite Insights or Brandwatch Audiences which allow tracking mentions across geo-locations & engagement metrics like retweets, likes , shares, etc., this gives a better understanding of how well received one's campaigns are among target audiences in certain geographical locations.
Conclusion
Local SEO (Search Engine Optimization) is an important component for any digital marketing strategy. It can help businesses reach more customers in their local area and increase visibility on search engine result pages.
In order to maximize the benefits of Local SEO, its important for business owners to understand how it works and develop a targeted approach that includes keyword research, content optimization, link building, directory listings management, as well as social media strategies. A qualified and experienced SEO agency can be instrumental in helping businesses create an effective Local SEO plan and ensure that they are reaching their target audience effectively. With the right strategy in place, businesses can experience increased success with their online presence and see positive ROI from their efforts.