Operating crusher machines responsibly and efficiently requires taking safety precautions above all else. With the potential for large-scale destruction, it is important to make sure that workers understand how to operate these powerful machines safely and correctly.
This article will look at why safety is paramount when operating crusher machines, as well as ways to ensure that they are operated with maximum efficiency. We will explore topics such as the importance of protective gear, proper maintenance procedures, and training requirements for operators in order to keep everyone safe and productive while using this heavy machinery.
By following these guidelines, we can help protect employees from injury or harm while ensuring our operations remain efficient and effective.
Understanding Crusher Machine Safety Requirements
Understanding crusher machine safety requirements is key to protecting personnel and equipment in industrial settings. Operators should always wear personal protective equipment (PPE) such as hard hats, face shields or goggles when working with a crusher machine. In addition, guards should be installed on any rotating components like drive belts or pulleys to prevent entanglement risks associated with open-ended shafts.
Furthermore, its important for operators to understand hazardous materials that must be handled before using the machinery and how they should dispose of any debris generated by the crushing process. By following these guidelines, businesses can ensure their employees remain safe while maximizing efficiency of their operations at all times.
Implementing Safe Operating Procedures for Crusher Machines
Implementing safe operating procedures for crusher machines is essential to ensuring personnel safety and the efficient operation of the machinery. Establishing clear safety guidelines, providing comprehensive training programs, and monitoring operations during production can all help ensure responsible use of these powerful machines.
Safety guidelines should include general rules such as wearing personal protective equipment (PPE), following lockout/tagout protocols, and adhering to all local regulations. Additionally, specific instructions for each operation should be provided in order to reduce risks associated with hazardous materials or other potential issues that could arise from working with a crusher machine.
With properly trained personnel who understand how to safely operate the machinery according to established safety protocols in place alongside thorough monitoring practices, businesses can make sure their employees are protected while maximizing efficiency at every step along the way.
Preventative Maintenance Tips to Keep Crusher Machines Running Smoothly
Preventative maintenance is key to keeping crushers running smoothly for maximum efficiency and profitability. Regular inspections of the machine and its components should be conducted to identify any potential issues before they become dangerous problems.
This includes regularly checking for wear or loose parts, cleaning the equipment with a high-pressure washer or attachment, properly lubricating moving parts, and monitoring vibrations that may indicate misalignment or other more serious issues within the machinery. Maintenance schedules should also be established following manufacturers instructions in order to extend the lifetime of crusher machines while ensuring they remain safe and efficient over time.
By taking all these steps ahead of time, businesses can keep their operations running smoothly without unnecessary downtime due to servicing needs being neglected!
Conclusion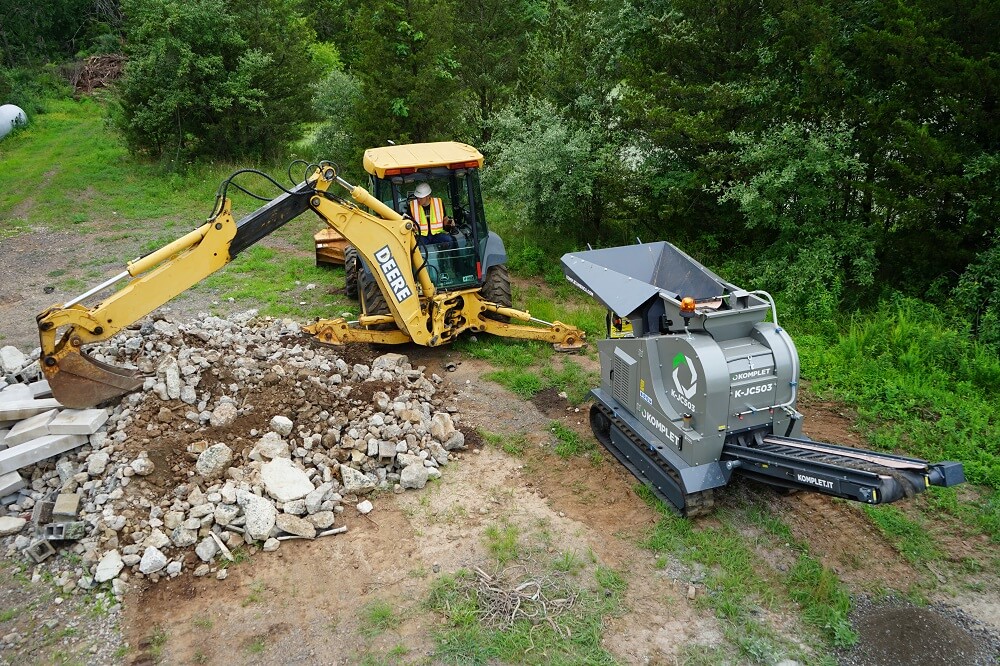 Safety is of paramount importance when it comes to operating crusher machines. Its essential for operators to be well-trained and familiar with the machine before they begin work, as it can cause serious injury or even death if used improperly.
Additionally, proper maintenance of the equipment should always be a priority in order to extend its lifespan and ensure efficient operation. By following these safety precautions, businesses can make sure that their employees are safe while using crusher machines from BDcrushermachine.
com – including jaw crushers – and that operations run smoothly for maximum efficiency and profitability.